Diary


Discover more about my recent work, in brief:
2018


Home Front - 15th and final season 'Onward'

Over late summer the fifteenth and final season of Home Front was recorded and will be broadcast from Monday, 24th September until Friday, 9th November 2018 on Radio 4.

There will be a special feature-length drama entitled 'A Fragile Peace' by series lead writer Katie Hims broadcast on the afternoon of Saturday, 10th November 2018 set one year in the future where we find out what has happened to the core characters.
The centenary of the Armistice will take place at 11am the next day.
Almost 600 episodes of Home Front are available to listen to on the BBC website: www.bbc.co.uk/homefront

Playing the role of Miss Isabel Graham in 'Home Front' - Radio 4's landmark commemoration of the 100th anniversary of the Great War broadcasting from the 4th August 2014, 100 years to the day Britain declared war on Germany and unfolding throughout the years the country was at war until 11th November 2018 has been the ultimate honour and a wonderful experience.
Kiera Hudson - Series One Omnibus

The complete first series of Kiera Hudson fantasy adventures is available on Audible now in an omnibus format.

Polyfilia
Filmed a graduation Short for Scarlett Anderson on location in Bristol and Devon.

'Polyfilia' got a special mention from the guys at IMDb at the screening at the Everyman Cinema, Bristol this summer.
'Hutch'

Out Of Your Mind
Theatre Royal Bath Engage Festival - The Egg Theatre
Performance of 'Hutch' a new play written by John Reynolds for the 'Out Of Your Mind' festival as part of Theatre Royal Bath's Engage programme.
Conceived, written and performed by a company of local adults and children,
Out of Your Mind
is a fizzing, freshly-minted fortnight of new fully-staged plays, script-in-hand performances and snippets of never before heard or seen pieces of writing from theatre-makers aged 5+.
Home Front - Season 13 'A Woman's Place'

Home Front Season 13 has begun recording in studio. We are back in Folkestone and sexuality and the war comes to the forefront as the United Kingdom drags itself tragically towards a fourth year of the conflict masterminded and story led by one of our four core writers, Sarah Daniels.
Worked on the voiceover for Guerilla Filmworx '
Song of the Mutant Super Boars
' an animation short directed by Monty Marsh, an indie filmaker who was chosen to participate in Motionpoems Season 8: 'Dear Mr. President.' :


Every year Motionpoems connects poets and filmmakers, and helps them make motion poems (short films) that speak on the theme of each season. My film addresses the radioactive boars in Fukushima, and draws direct parallels to the radioactive boars (our politicians) in Washington, DC.
A very thought-provoking, clever parallel and very interesting job to work on.
2017
Home Front Season 12 - 'Giddy With Possibility'

Recording of the twelfth and final season of Home Front based in Tynemouth has completed and was broadcast between November 2017 and January 2018 on Radio 4. But you haven't missed anything as all past episodes are available on the
BBC website of Home Front
The storyline was led by Shaun McKenna and women's football, workers' rights, injured servicemen returning and a subtitle 'Giddy with Possibility' means a rollercoaster of emotions as the season plays out. The lives and loves of the Grahams are as complicated as ever.
Having launched my voiceover profile on voices.com and voice123 in June, I have now recorded and produced my first jobs as a professional voiceover for clients in the USA and Sweden.
Home Front Season 11 - 'Broken & Mad'

On the first day of June I finished recording Miss Isabel's part in the beautifully structured Season 11 of Home Front - 'Trauma & Mental Health' story led by Katie Hims, just before the final week of Season 10 'The Church & War' is broadcast on Radio 4. (BBC website of Home Front)
And if you missed it, the special feature-length drama 'A Lightening' written by Sarah Daniels to commemorate the dramatic events of 25th May 1917 in Folkestone is available to listen to on iplayer: Home Front: A Lightening. It is one of the most evocative pieces of radio you will hear. And a true testament to Sarah, the cast and production team for bringing the horrors of war and terror so vividly to life using only the medium of sound. Radio drama at its absolute best.
A number of us from the production team and cast were fortunate enough to be able to travel to Folkestone to listen to the broadcast live, with the sound of real seagulls in our ears and a Mediterranean blue sky shining overhead. Coincidentally, the very same weather that Folkestone enjoyed on that dreadful day in 1917, when the first Gotha bombing raid hit home soil. And attend a very moving memorial service and unveiling of a plaque to commemorate all those who lost their lives - ranging from a few months in age to eighty years. It was a day I will never forget.

In April, I filmed the role of the mum in Scott Piggott's short 'Buzz Brightly Presents' on location in Cheltenham working with a great crew from University of Gloucester. We have such good training for film production in this country and it's a pleasure to work with lots of young women and men in the crew at the start of their careers.
It may be viewed on vimeo at: https://vimeo.com/221974039

Home Front Season 10 - 'Our Daily Bread'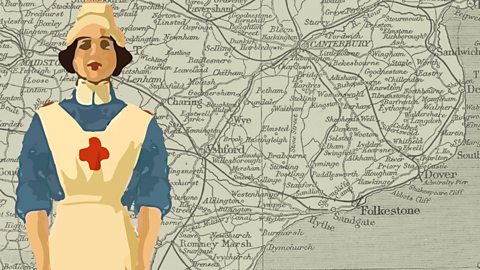 In February we finished recording Season Ten of
Home Front
which will be broadcast on Radio 4 from Monday 17th April, entitled 'The Church & War'.
Story-led by Sarah Daniels, it sees evermore dramatic events befall the beloved residents of Folkestone in 1917. There is some truly beautiful choral singing and Isabel gets some of the credit as conductor! I adore my character...
2016
'A Wish Made Of Glass' audiobook

Over Christmas, I was fortunate to be working on a lovely fairytale novella '
A Wish Made Of Glass
', beautifully written by Ashlee Willis.
Taking inspiration from Cinderella and giving it her own magically-worded twist, Ashlee has created a wise, new tale for young people the world over and suitable for all ages.
As her publisher writes:

Deep in a forest glade, the fey folk dance with a young human child. Their kinship is the fabric of Isidore's childhood. But when her mother dies and her world darkens with sorrow, Isidore finds her belief in the fey folk wavering...
'Vampire Hollows' audiobook - final title in series one

Vampire Hollows by Tim O'Rourke
has been released and is the last audiobook in Series One of the Kiera Hudson adventures as we finally discover who is behind the mask of death and destruction caused by the mastermind of it all - Elias Munn.
Home Front Season 9 - 'Foreign Bodies'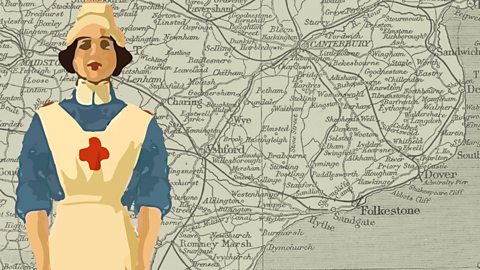 Season Nine of Radio 4's
Home Front
sees the action move back to Tynemouth and after more than two years of being at war, life at home is turning darker, supicious and more tragic than ever. The first episode is broadcast on Monday 12th December and the season runs until Friday 3rd February 2017.
'Wolf House' - Potter takes centre stage

Potter, the wise-cracking, chain-smoking yet loveable sidekick in the Kiera Hudson adventures gets his own audiobook story with
Wolf House by Tim O'Rourke
.
Home Front Season 8 - 'Invisible Threads'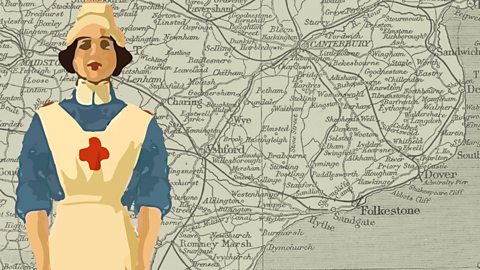 The eighth season of Radio 4's
Home Front
broadcasts from Monday 8th August. Delving into the murky world of wartime espionage and propaganda, it is possibly the most heart-breaking season yet as all the characters struggle to deal with the impact of being at war for two years and the inevitabilities that that brings.
'Nine Confessions'

Filmed a Short directed by Sara Gatland on location in Salisbury, currently on the prestigious film-making course at Bournemouth University. Entitled '
Nine Confessions
' it's a light-hearted irreverent comedy set in a confessional.